Data Destroyers offers you a secure, on-site classified hard drive destruction service which meets or exceeds the U.S. National Security Agency's (NSA) standards for total classified information elimination and destruction.  We ensure confidential data is no longer recoverable from systems or media.
The Best in Hard Drive Destruction Services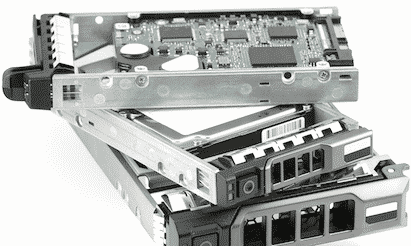 With advanced data recovery techniques, the destruction process is critically important. Our hard drive destruction process satisfies all NSA/CSS and Department of Defense regulations and guidelines for hard drive destruction, ensuring complete obliteration of your confidential or secure data.  Data Destroyers's process is more secure than hard drive wiping/erasure.  All SSD hard drives are mechanically ground into fine 2mm granules.
Environmentally Friendly Hard Drive Destruction
These grindings are then sorted into their respective elements like silica (glass), aluminum, and ferrous metals for recycling. There is no waste in our process. The output of your destroyed hard drive is not placed in a landfill.  Our process results in a material that is 100 percent recyclable.
Our mechanical hard drive destruction process does not use any solvents or other hazardous chemicals that can harm people or the environment.
On-Site Hard Drive Destruction Services
Data Destroyers' Secure Mobile Electronic Destruction Vehicle (SMEDV) is available throughout the entire western states and into Canada. Because of our collaboration with the creator of our state of the art equipment, GigaBiter, we also have the ability to provide service across the United States.
Our equipment can be on your site to support either a one-time hard drive destruction project or on a recurring basis.  On-site hard drive shredding and destruction service eliminates all chain of custody issues. Data Destroyers is the trusted name for classified hard drive destruction service. We also specialize in media destruction, solid state destruction, and classified materials destruction.